Combi-vet® connected to any PET CT or MRI machine

You can connect the combi-vet anesthesia machine to any PET CT or MRI machine.
With our Multi Delivery System MDS 3 or MDS 4 connected to our anesthesia machine you can prepare the rodent for pre-anesthesia in our induction chamber. After anesthesia you have enough time to place the rodent into the mask system of the PET CT or MRI machine.
​
More accessories are also available in the application. These are additional mask system, surgery tables, gas evacuation system and others.

Here is a sample of a current application:​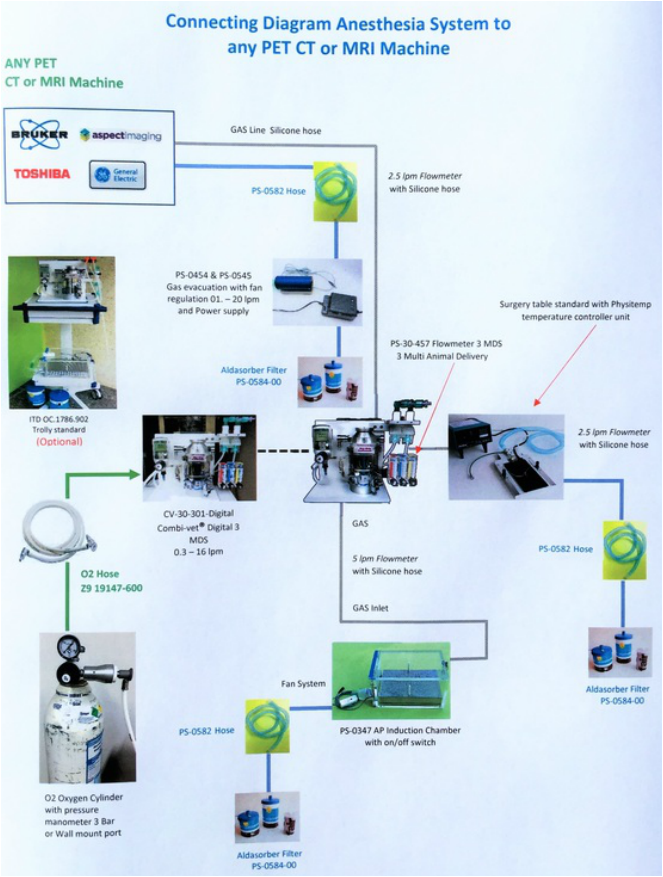 Please contact us for any question you may have and we will be glad to draw a diagram
for your application.